What is Tron coin?
Tron coin is a blockchain project which aims to decentralize the way content is being created and distributed on the internet. It is important to point out that TRX was first launched as an initial coin offering (ICO) on the Ethereum platform but has since then grown even to challenge Ethereum coin. Tron Coin is now one of the top cryptocurrencies.
Through the decentralized platform, digital creators will not require middlemen such as the Google play store for them to get buyers. Additionally, Tron coin aims to give content creators the ownership of user data which is currently held by corporations such as Google and Amazon.
Also, many startups find it difficult to adopt the blockchain technology because they find it complicated to develop their blockchains from scratch. The Tron coin project aims to eradicate this hurdle by allowing developers to share resources in the creation of applications.
With the use of Tron coin (Tronix), content producers can create their content and sell the content to their consumers without losing part of their profits to monopolistic middle men.
The history of Tron coin
Tronix, the token of the Tron blockchain was created by Justin Sun, a former employee of Ripple and was created on the June of 2018. Apart from the Tron coin, Sun also has a music streaming app known as Peiwo which has millions of subscribers.
After being in the market for only one year, Tron coin has risen to be one of the biggest cryptocurrencies in terms of market share. However, Tron coin has had a relatively low value ever since its ICO which launched at a value of $0.0019.
The highest price Tron coin has ever hit was $0.35 in January 2018, same period when Bitcoin also hit its all time high of almost $20,000.
Furthermore, the past year has seen a bitter rivalry between Ethereum and Tron coin with the founders even taking their "beef" to social media. Though Tron was first launched on the Ethereum platform, it has surpassed Ethereum performance in the market in terms of transaction speed.
We can talk about the dollar sign after the day #ETH reaches 2 million Txs per day, which I think will never happen. ?#TRON https://t.co/MnnSFBPtZx

— Justin Sun (@justinsuntron) December 3, 2018
Tron Coin road map
The Tron's road map is divided into six phases namely Exodus, Odyssey, great voyage, Apollo, Star Trek and Eternity. These phases are aimed at guiding the Tron coin achieve its set objectives.
Below is a detailed discussion of what each phase entails.
Exodus
During the Exodus phase, the liberation of data took place. In this phase, Tron coin users could freely publish, store and distribute data on the platform. The Exodus phase began on the eight month of 2017 and ended in December of 2018.
Odyssey
The odyssey phase is all about empowering generated content. There are expectations of there being a high level of competition during this phase between content creators because of content ecology, economic incentives, blockchain technology, and empowerment.
In this phase, Tron coin users will be able to get good returns from their original content which will encourage them to spread the system. We are currently on this phase as it began in January of 2019 and will come to an end in June 2020.
Great Voyage
It is in this phase that Tron will come up with ways to solve major issues affecting content creation and distribution. These issues involve payment of dividends, measuring the income gotten and managing TRX supporters.
The great voyage phase will take over from the odyssey phase on July of 2020 and will last up to July 2021.
Apollo
Apollo phase will focus on allowing the creation of tokens by all Tron users that produce content. For this phase to be a success, Tron plans to create a decentralized trading platform.
The decentralized trading platform will also increase the economic vitality of the Tron system. This phase will begin from August 2021 and will come to an end in March 2023.
Star Trek
This phase will focus on the monetization of traffic. Tron hopes to leverage on the high numbers in the global gaming market to create an online gaming platform that's decentralized.
This phase will also take some time before we see its development and impact as it will run from April 2023 to September 2025.
Eternity
The eternity phases is the last phase of the Tron coin road map. Here, traffic will get converted through the online gaming platform. Game developers will have the liberty to create platforms for the creation of their games on Tron at no cost.
By so doing, regular investors can choose which game they want to invest in; this will, in turn, facilitate easy funding of the game creation process.
This phase is expected to begin in September 2025 and will last up to September 2027.
Key advantages of tron coin
Faster transaction speed
Comparing Tron coin to other popular cryptocurrencies like Ethereum and Bitcoin, the Tron blockchain is much faster in terms of processing transactions. The nodes are usually limited and selected by Tron users who act as witnesses.
With the selection of the high calculation performance nodes, it helps to achieve high throughput by maintaining TPS (transaction per second) of the Tron network on an acceptable level.
It is important to note that Tron has a higher TPS than both Bitcoin and Ethereum.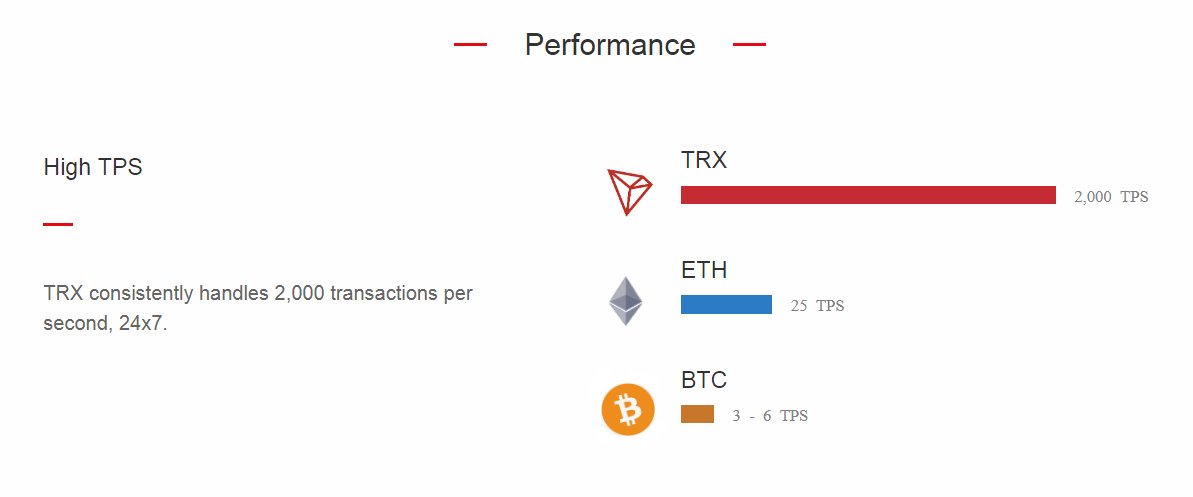 Scalability
Tron's smart contracts is highly effective which provides a variety of ways for the deployment of applications on the Tron network.
Also, Tron has a good database system structure and accounting system which makes it easy to actualize complex models and designs, this, in turn, makes it convenient for the development of projects.
Low transaction cost
The core design of the Tron infrastructure makes it benefit from low transaction costs thereby making it easy for various applications on the Tron network to grow their user base; hence they become commercially competitive.
Where and how to buy Tronix?
You can buy Tron coins from several places and via different means. We will look at 2 different methods and depending on your preferred method you are covered.
Buying Tron coin via bank transfer.
This is most often the preferred method for those investing in Tron coin as their first cryptocurrency investment or those who prefer using an exchange that supports credit cards or wire transfers.
Some exchange that support wire or credit card transfers for the purchase of Tronix include;
Bitfinex: Buyers who want to use Bitfinex to buy TRX can be able to use fiat currencies like the US dollar.
OEX: For TRX investors who prefer to use OEX exchange to buy their coins, they can use fiat currencies like the Chinese Yuan.
Bithumb: Bithumb is also one of the top cryptocurrency exchanges and also offers support for the Tron coin. Bear in mind that you can use currencies like the Korean Won at Bithumb.
Coinbase: Coinbase is also one of the exchanges where TRX can be bought. Its an American exchange which offers its services to over 2 dozen countries. Users can use fiat currencies like the USD and the EUR on the exchange.
Buying Tron coin with other cryptocurrencies
Another method through which Tronix can be bought is with the use of other cryptocurrency like Bitcoin, Ethereum, Litecoin and others depending on the trading pairs for Tron offered by the exchange.
Below, we will explore a few cryptocurrency exchange where Tron coin can be bought with the use of other cryptocurrencies or even just simply exchanged for other cryptocurrencies.
Gate.io: TRX pairs supported on Gate.io include TRX/ETH, TRX/USDT.
Binance: Tron pairs supported on Binance include TRX/BTC, TRX/ETH, TRX/USDT.
Huobi: TRX pairs supported on Huobi include TRX/BTC, TRX/ETH, TRX/USDT.